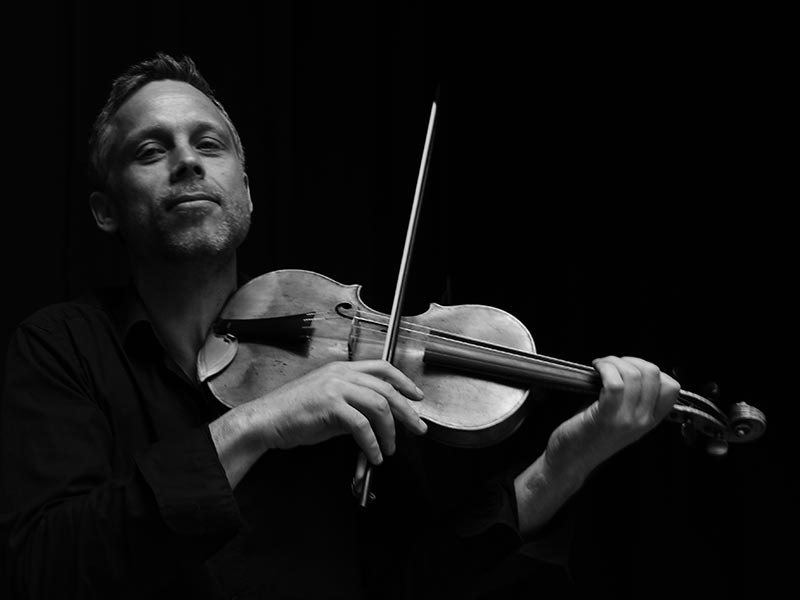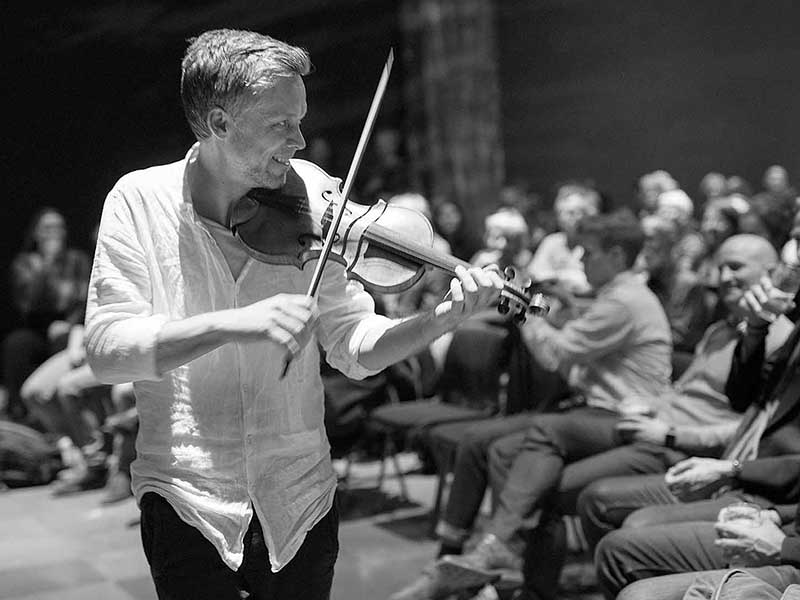 Bjarte Eike (NO): violin, vocals, artistic director
Bjarte is the co-founder and artistic director of Barokksolistene, and is the driving force in developing the groups' various projects. Bjarte has created soundtracks for major film-projects and likes to collaborate with people from the various fields within the arts.
In addition to playing the fiddle, Bjarte enjoys Bikram yoga, believes he is a conductor, and flirts with the art of molecular gastronomy in his kitchen at home.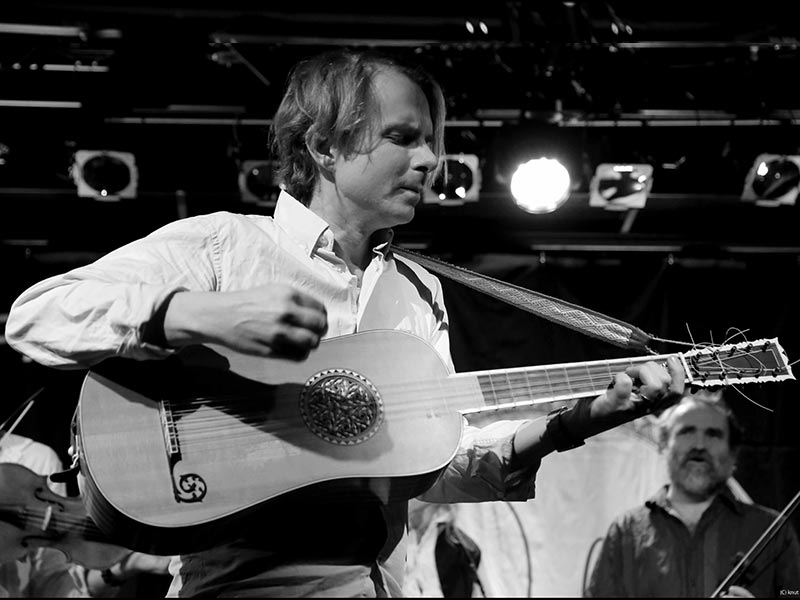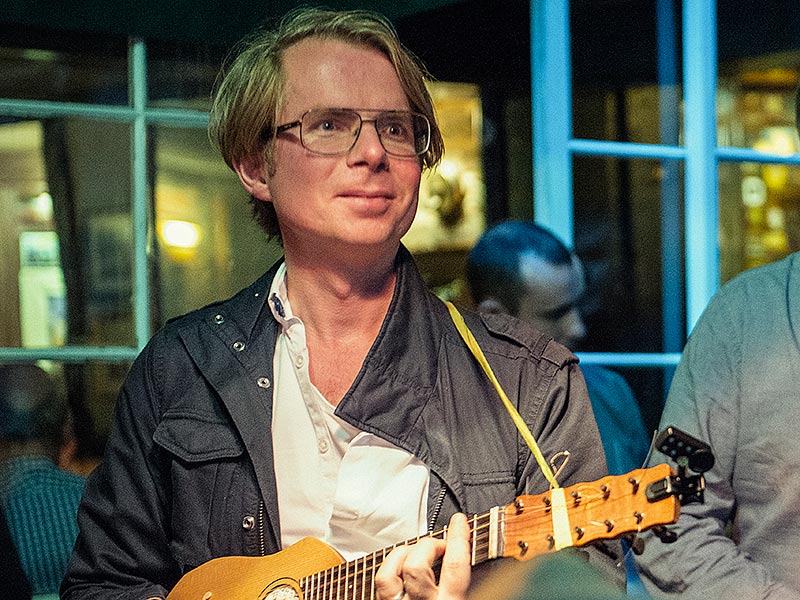 Fredrik Bock (SE): guitar, charango, vocals
Fredrik is a highly sought-after soloist and continuo-player in Scandinavia and Europe. His rhythmical and infectious approach to playing the guitar, lute, theorbo and charango reflects his secret dream of being a blue-grass musician. Freddy used to play tennis – training professionally with some of Sweden's most successful players – but chose to play the lute instead.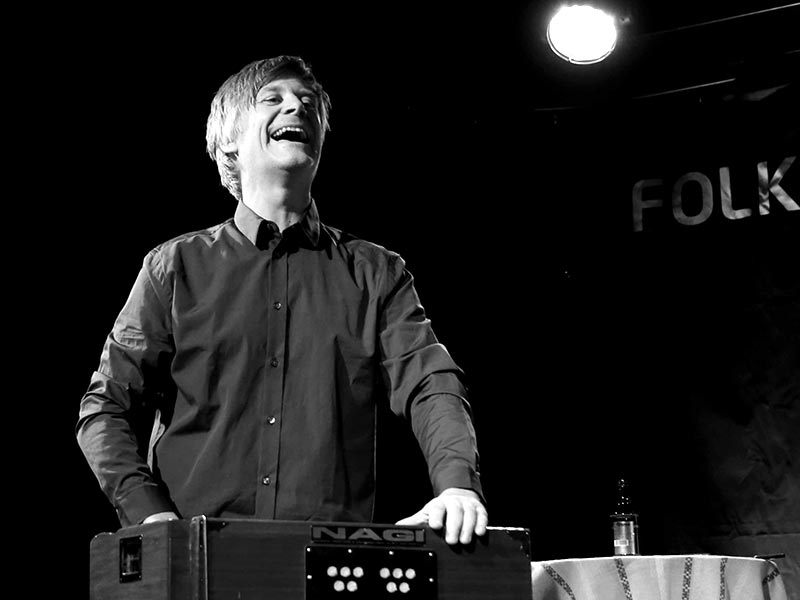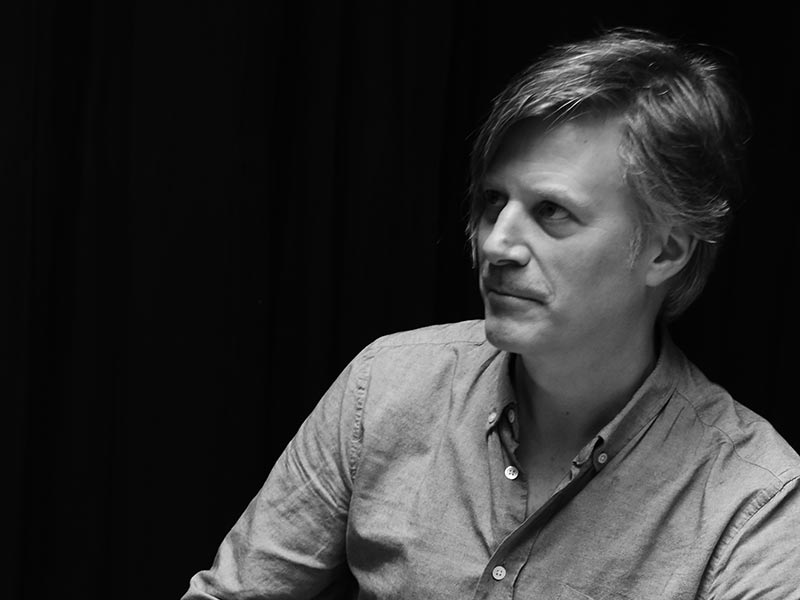 Hans Knut Sveen (NO): harmonium, cembalo, vocals
Hans Knut is one of Norway's top keyboard players. He is the founder of the group Bergen Barokk, he has toured with numerous European ensembles, and is an associate professor at the Grieg Academy, University of Bergen. When touring with Barokksolistene, he becomes his alter-ego – Hanzi, our preferred tour-manager.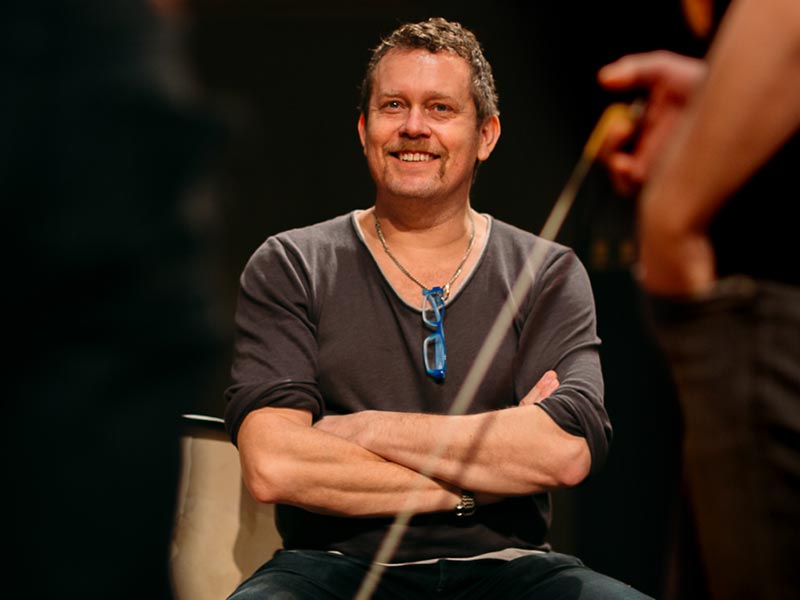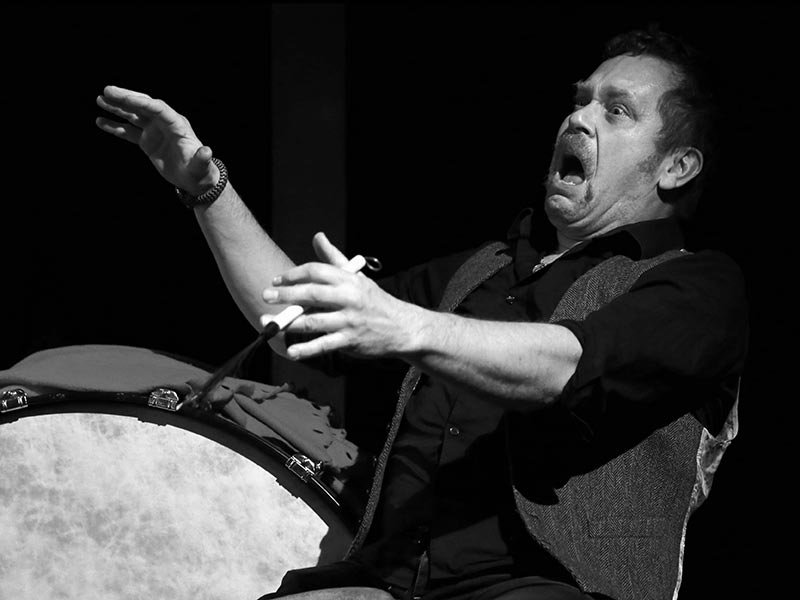 Helge Andreas Norbakken (NO): percussion, vocals
Helge started his professional career as a jazz-drummer but has over the years developed his very own style of playing, where he combines rhythmical patterns found in the West African Wolof tradition with his highly developed skills as an improvisor. Helge likes to shoot portraits of photo-models and loves driving steam trains (the real ones – not the model-type).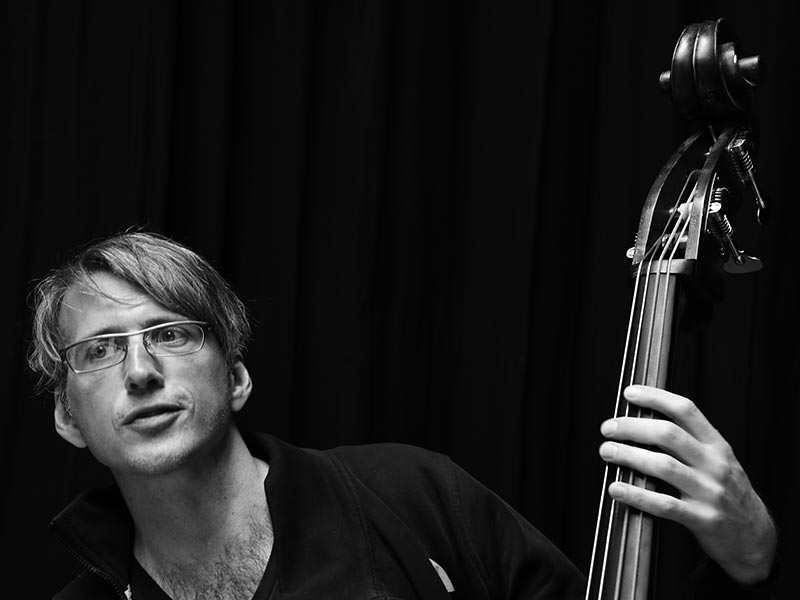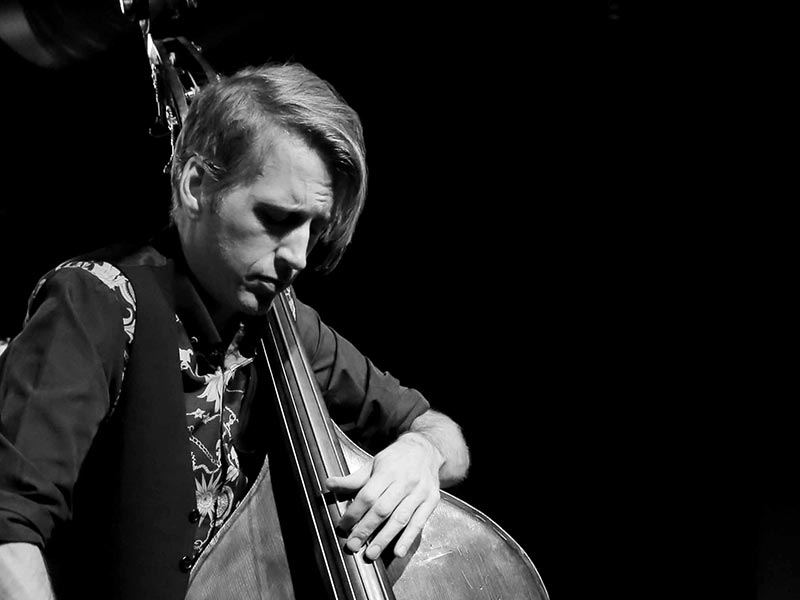 Johannes Lundberg (SE): double bass, vocals
Johannes has his musical roots in jazz, and aside from being a member of various jazz-groups, he is always seeking to master other musical styles. Johannes is the part-owner of a music-studio where he works as a tone-meister. He also is a semi-feminist, part-time vegetarian and runs half-marathons.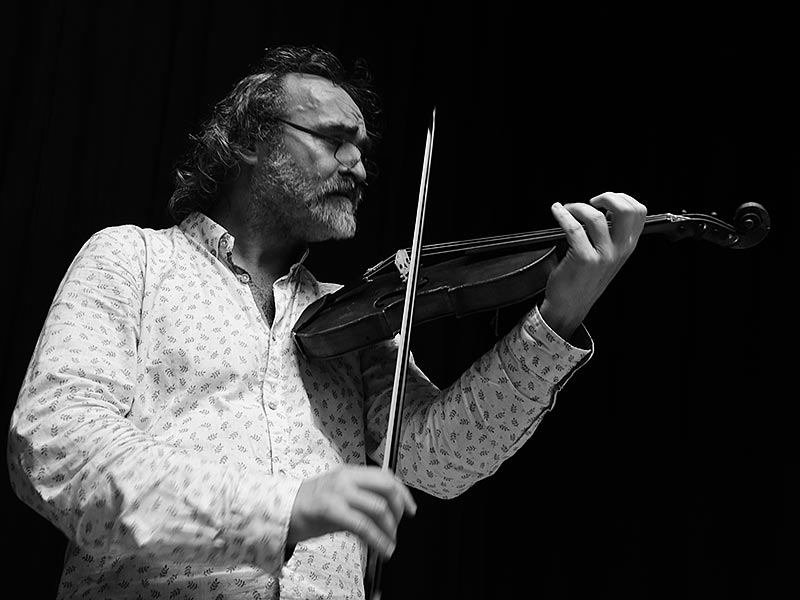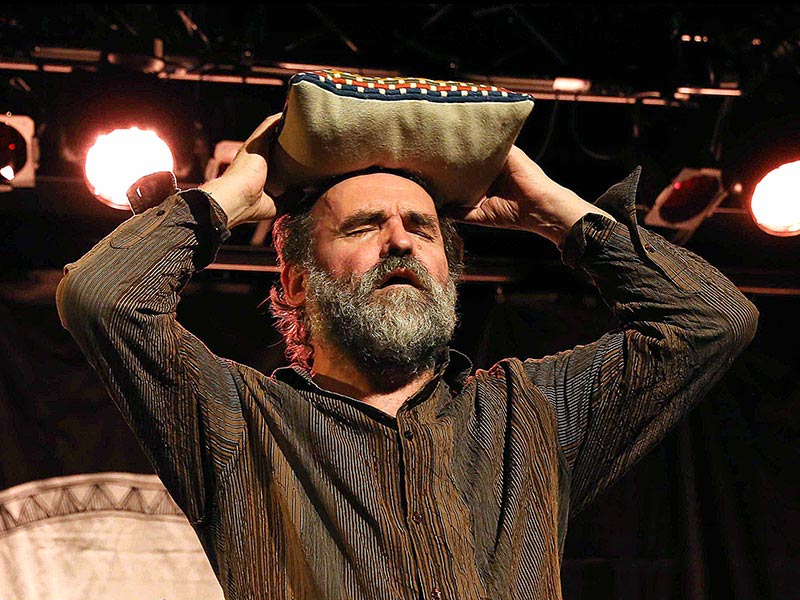 Milos Valent (SK): violin, viola, vocals
Milos is one of the most prominent figures on the European early music scene. He runs his own orchestra, Solamente Naturali, and is a strong musical ambassador for Slovakia. His main interest, however, is to find and eat mushrooms.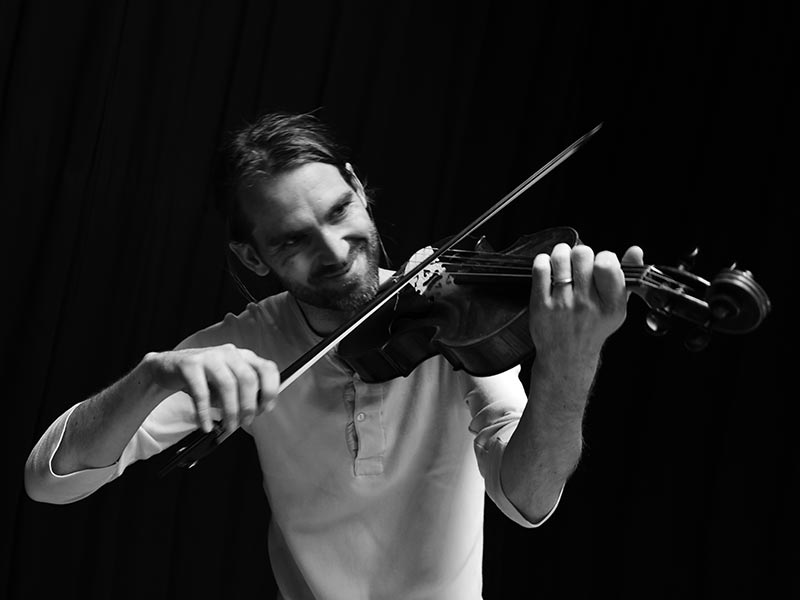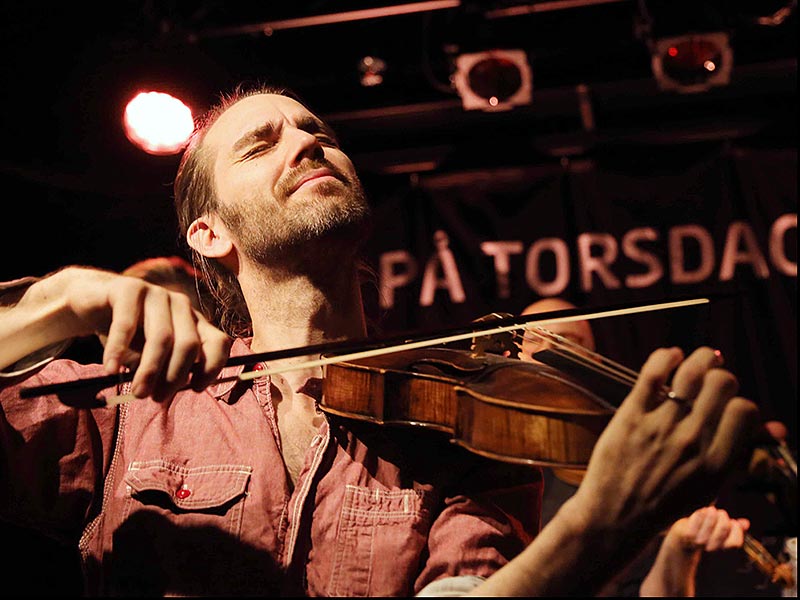 Per Buhre (SE): viola, vocals
Per is a multitalented artist. He works as violinist across Europe, is the artistic director of the free music theatre group "Utomjordiska" and its sister ensemble Odd Size, teaches improvisation, plays the Fender Rhodes, composes and works as a DJ and photographer. In the Alehouse Sessions he gets to play the viola and sing.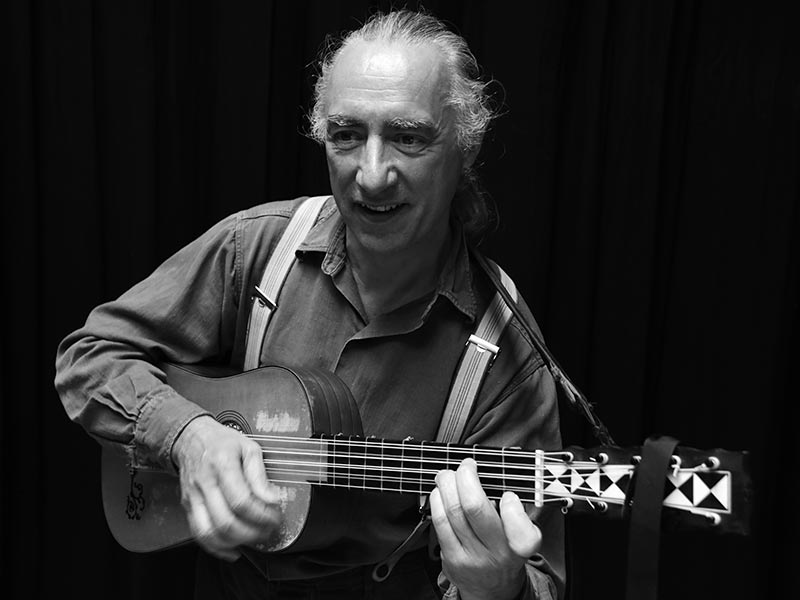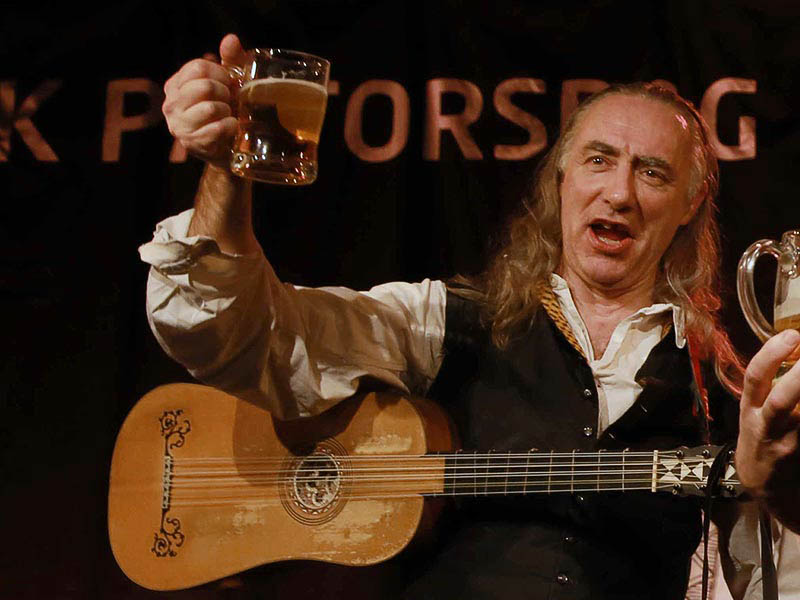 Steven Player (UK): guitar, dance, vocals
Steven is known across the world as a dancer/guitarist/performer, and has been on the main stage of the early music world for more than 25 years. His street-theatre background and curiosity have been main elements in forming his very personal and expressive approach to the performance of music and dance. Steve is still saving up money to get his front tooth fixed and is the proud owner of three Rover cars.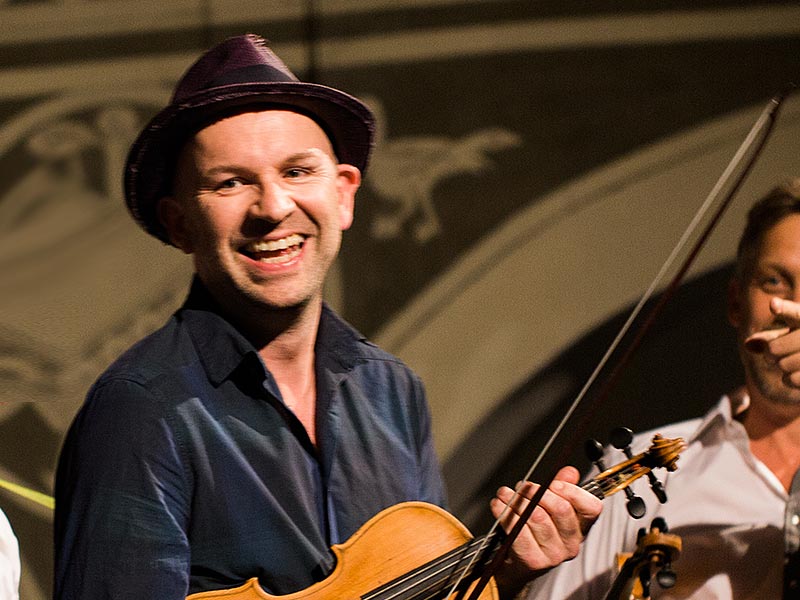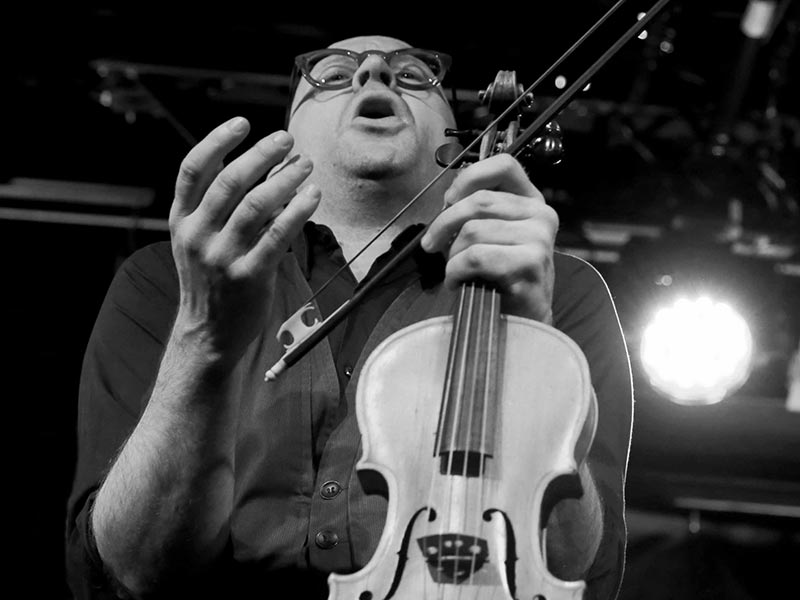 Thomas Guthrie (UK): lead vocals, violin
Thomas is an award-winning director, actor, musician, writer and is the founder and artistic director of Music and Theatre for All  Tom is blessed with an enormous creativity that leads him into developing  one exciting project after the other.  In the Alehouse Sessions Tom is the main singer, and has, after hard negotiations, been allowed to take up playing the violin again. Tom enjoys running bare-foot for charity.